Holiday Homes in Kissimmee/Davenport/Orlando
Many people from across the United States and the World are buying Holiday Homes in the Kissimmee, Davenport, and greater Orlando Fl area.  Some strictly use it as a secondary or seasonal residence but more and more are beginning to rent their homes out on a short term basis.
How do I properly protect myself and my Holiday rental home in FL?
This is the number 1 question we receive from our prospective clients.  Insuring a short term or Holiday rental home requires special endorsements that only some insurance carriers offer.  The below list contains the endorsements that in my opinion everyone needs to have for their vacation rental property.
Short Term Rental Endorsement– this endorsement allows you to rent your home on  a short term basis.  Without it you have no coverage.
Personal Property Replacement Cost Endorsement–  This provides you coverage to replace a covered item with like kind and quality.  Without it you would only get the depreciated value.
Screened Enclosure Coverage for your Pool Cage–  Without this endorsement you have no coverage for your screened enclosure.
Liability Coverage- This is what protects you if someone gets hurt on your property and you are deemed negligent.  If your vacation rental home is owned in the form of an LLC or Corporation there are very few companies that will extend liability coverage to them. Be aware of this as you could end up in a position with no coverage.  Our agency represents multiple carriers that extend liability to LLC's and Corporations
Theft Endorsement– Without this endorsement there is no coverage for theft.
Holiday Rental Home FL
---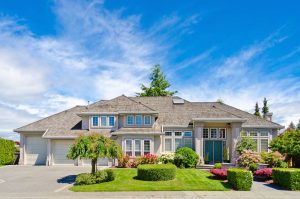 We help clients from across  the world with their vaction rental property needs. Contact us today to get started and get protected.
Call us at 407-566-8600
Email us at: david@discoveryinsuranceagency.com
Visit our "get a quote" page at https://www.discoveryinsuranceagency.com/quotes/